Welcome to my Family History Home page. The main names that I am researching into at the moment are Cadman,(originating from Bulkington, Warwickshire), Smedley, (Leicestershire and Derbyshire), Payne (Leicestershire, Yorkshire and Derbyshire) and Udall - you will also find several other names on the pages. I look forward to E-Mails from anyone who would like to share or talk about our family history.

The latest "Our Family History" DVD is now in production. There are many developments, updates, corrections and new items of interest this year. If you would like copies please send me an E-Mail to let me know at:
My other family history web site is:
Tribal Pages 
Here is a slide to illustrate the principal families that I am researching: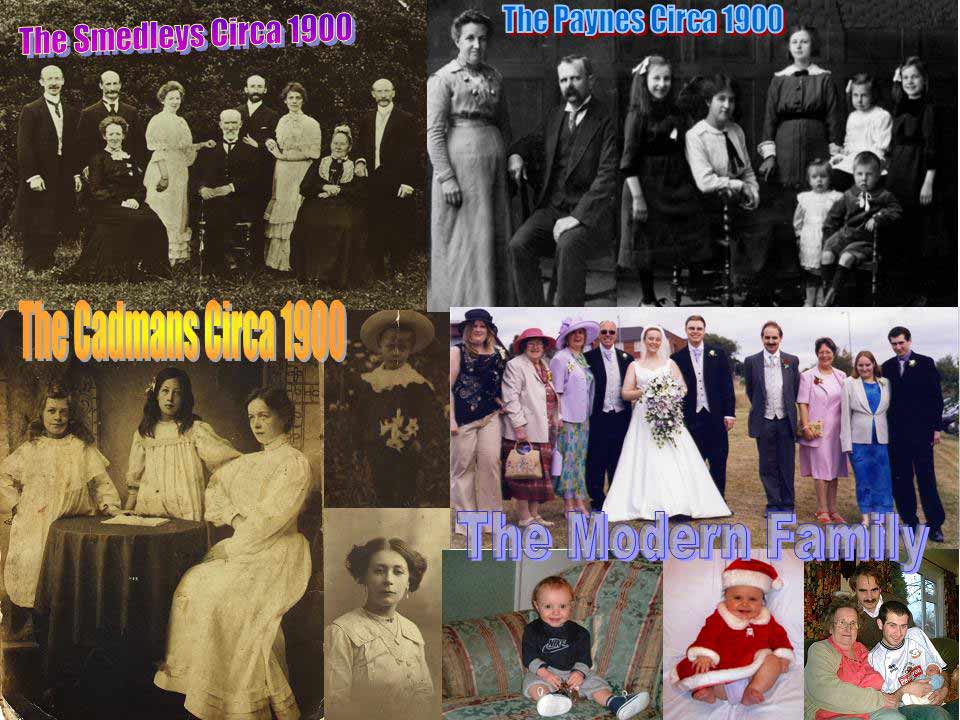 The Cadmans ThePaynes The Smedleys The
Click Here to View the Full Family Tree
Other Pages:







To see my full archive of Family History Photographs, Please click HERE
This archive needs more sorting and labelling. This will happen as time passes.
Health Warning
Family History Starts as an Interest
Becomes a hobby
Continues as a vocation
Takes over as an Obsession
And in the latest stages
Is an incurable disease !
Visitors to this page since June 2008: